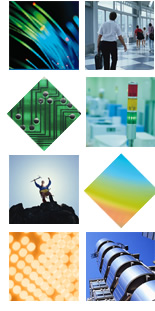 Semtron Microtech was formed in 2008 and the business was concentrated in exporting semiconductor equipment and parts at that time. Since then, semtron has gradually transformed into material and components sales.

In 2008, due to the market demand, has formed a subsidiary in Taiwan to design/develop semiconductor devices, such as Transistors, MOSFET, Diodes and IC design.

To further enhance the supporting of the customers in China, Semtron Microtech established sales office in Taiwan and Shenzhen.

Semtron provides total power solutions with broad product lines of various specifications. This includes regulators, DC/DC converters, power MOSFET, LED drivers, etc. for 3C applications such as LCD Moniter/TV, DSC,Disk Array, Card Reader, PDF, and MP3/MP4, etc. Semtron maintains the design teams in USA and Taiwan . Our wafers are fabed with various foundry houses in Taiwan and China . Packaging and testing are in China . Our products are approved not only by the local major factories but also by the overseas clients .

Our target and mission
In the research and development of products, Semtron has her own eye on the market trend exactly, she keeps the
professional products and exquisite service, on the creative design of the products or the function combining, all have
excellent achievement. Providing the innovate, highly combine and the cost-effective products to the main PC and consumption electronic manufacturer globally.

Semtron by keeping cooperating with the customer closely long term, exchange of technology and handhold the market direction for the prerequisite,
Semtron will target and extend the market to Japan, Korea, America and Europe, China's Mainland, etc..

Manage course
In the changeable IC industry, Semtron will be devoted to offering the high quality which accords with market demand, quality products with possible low
cost continuously. In the meantime, in order to set up advantage constantly, and leading technology, develop the new various product constantly, to create the possible largest profit for customer. In the future, we expect to become the industry leader of IC design company, by developing policy to creating remarkable and wonderful future between our client and all of our staff.